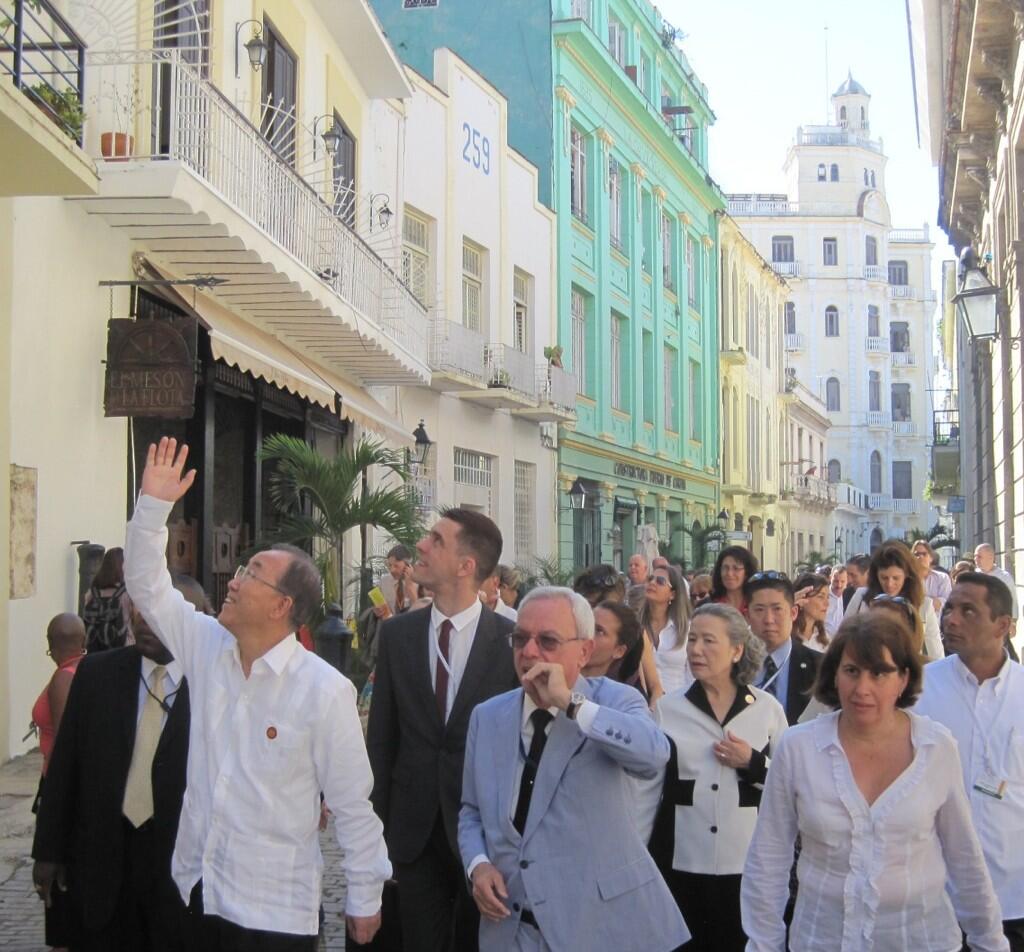 Secretary-General Ban Ki-moon traveled to Cuba this week to attend the Community of Latin American and Caribbean States Summit and to meet with officials there.
You can see more photos and find out more about his visit by following the Office of the Spokesperson for the Secretary-General on Twitter (@UN_Spokesperson).
He also attended a "UNiTE" campaign event aimed at raising awareness to end violence against women and girls.
Another stop was for an impromptu haircut at a self-run barber shop in Old Havana. Check out this short video.
[KGVID width="568″ height="320″]http://blogs.un.org/wp-content/uploads/2014/01/IMG_7686-1.mov[/KGVID]